It's easy to burn out. Taking care of ourselves in the midst of daily chaos is challenging. We give so much to everyone else around us, in our jobs and in our homes, NOW is the time to take care of yourself!!!
Join this guided 21 day HEALTH ORGASM CLEANSE to transform your relationship with food by taking time to prioritize the goal of self-care!
I call it the Health Orgasm because this program is so easy and structured, you have the ability to let go and surrender into total body bliss!
You learn how to crowd out the junk that no longer serves you and add in the healthy habits that do!
Hit the reset button!

In PHASE 1 DECONSTRUCT & HYDRATE : slowly and simply learn why sugar is so addictive and to step into clean eating patterns.
In PHASE 2 CLEANSE : 10-day Anabolic Cleanse to flood your body with nutrients while rebooting your metabolism.
In PHASE 3 INTEGRATE : once your mind, body & tastes is reprogrammed to want more healthy whole foods, more nutrients, more good choices- steadily integrate new healthy habits into your daily life!
JOIN The 21 DAY HEALTH ORGASM CLEANSE January 2018 !!!



30 minute COMPLIMENTARY HEALTH CONSULTATION with Certified Holistic Health Coach Afi Ayanna to create an action-plan to lead you to succeed on this cleanse!

$97

3 Weekly LIVE GROUP CALLS with Coach Afi Ayanna to answer questions as they arise, share your triumphs and your challenges to stay on track! (...and don't worry if you miss a call, they are recorded :) $297
Be part of the PRIVATE HEALTH ORGASM COMMUNITY! with the Daily Group Support on Facebook and Daily motivational emails! $297
100% Pure, Vegan, Gluten-free Organic Superfoods Products to transform your body from the inside out $275
Commit to your Health as Wealth in 2017 with this amazing tried and true program!

Total value of $966

OFFERED at more than 50% off during this Early-Bird Special

For a Limited Time

Plus BONUS recipes, tips & meditations!
ONLY $397 !!!
To purchase NOW click on the link below. MasterCard, Visa, Debit or PayPal accepted!


Click Here to Pay For Health Orgasm Cleanse NOW!!! Get half- off until December 25, 2017. NOW ONLY $347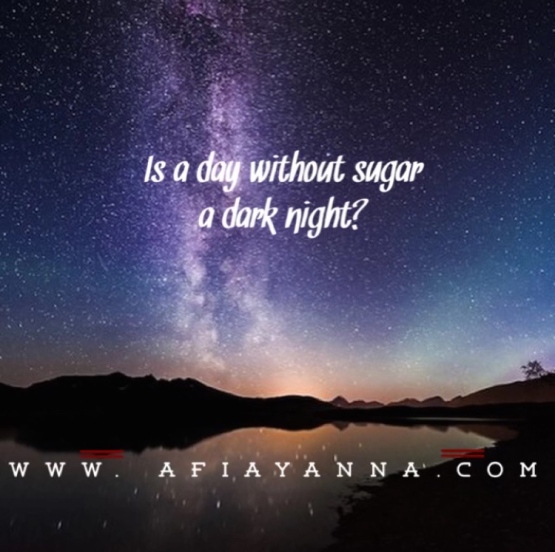 Check out TESTIMONIALS from successful Health Orgasm Rockstars!!!


"My favorite part of the cleanse was the daily email! It felt so good to have a personalized plan for each day. Made following the protocol so much easier knowing there was someone there who was gently holding my hand through it all. I felt like a queen who could conquer anything. Thank you for being so thorough and thoughtful. It meant a lot and made me feel you truly were committed 100% to my healing. Loved the phone check-ins too."
-Miss E
"Love AfiHealthyHappy!! Afi got me motivated in making positive long term changes toward good nutrition. My health coach was able to help me work toward these goals by her knowledgable guidance about how my body was responding to the cleanse & encouraging e-mails & calls. She promptly responded to my communications & was supportive in a way that made me know I would accomplish my goals. Best of all, she has a holistic approach, is very knowledgable about healthy living practices & was sincerely interested in my success.
The biggest tangible change I have noticed since completing the program was… reduced cravings for sweets, breads & other carbs along with 12 lb weight loss & increased energy! I'm happy with my physical body changes & finding I have been able to maintain reasonable nutritional goals with the new choices I'm making. Once I made the decision to do the cleanse, Afi's upbeat & positive coaching style, made the process breeze easy! Time & money well-spent. Thanx!"
-Ann
"My biggest motivation in doing the cleanse was to closeout 2015 on a healthy note by altering some unhealthy eating habits (reducing meats, sugars & carbs & caffeine) & making some better nutritional choices with eating patterns (consuming more water & eating more green foods). I also hoped to lose a few pounds & get energized to start 2016 feeling I had a jumpstart on the new year.
I would describe Afi as amazing!! Terrific coach & healthy living advocate. She practices what she preaches. I wouldn't have succeeded without her continual encouragement to make these long term lifestyle changes. She helped me keep my goals in sight. "
-Sharon
"When I first thought about the cleanse, I wasn't sure. As a matter of fact I was afraid and doubtful. After dealing with Afi. WOW. She is the Best. So smart. So supportive, what a guide. She was there for you. Answer all your questions urge you on. When it was over ???? OMG. I felt great! Can't wait to do another cleanse. I would recommend the Health Orgasm Cleanse to anyone who wants to feel better and healthier."
- Max
"When I heard about the cleanse from a friend, I was a little worried about being able to work and do the cleanse. But Afi was very supportive in helping me work it together with my work day. I'm so glad that I was able to complete the 21 days and was successful in following thru with Afi's support and guidance! I felt very good during and after: My energy level was better. I am signing up for another program this month. Thank you Afi!"
-Liz